Yes, I did type that correct......a "Smack Down" is what the technique I used for this card is called. I created this card after seeing a video online. I decided I would use this card as the project my team would make, at our August meeting.
I started with a 4x4 piece of White Daisy cardstock. I used the largest flourish image from Inspiration Flourishes for this technique with Glacier; Sweet Leaf; and Lagoon ink.
I started with Glacier and stamped the image, then tapped the stamp around the image so the residual ink would create some faint colour around the image. I repeated this 3 or 4 times with Glacier ink and the image, then repeated it with Sweet Leaf and Lagoon inks. (In another piece, I went back in with the Sweet Leaf, after the Lagoon ink layer, just to add a bit more green back.) I stamped the flourish again as a feature, in Pacifica ink, then added the other image stamp to the upper corner and Lagoon cardstock border.
The sentiment is from the Hostess set, Happy Hexagons in Black ink. I also added Black Epoxy Bubbles and Black Shimmer Trim. I simply cut the Shimmer Trim to the correct length with my paper cutter, then used our Scallop Punch. I added some Black cardstock to mat the technique piece and would say that I won this "Smack Down"!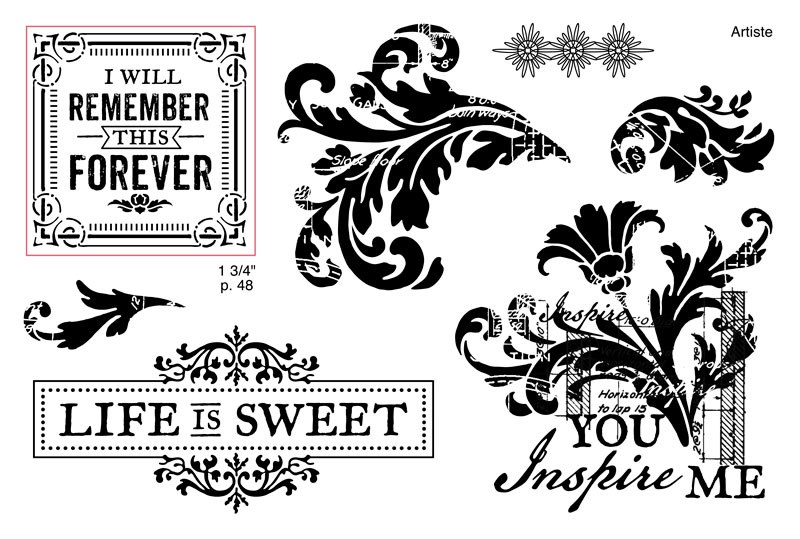 All supplies are
Close To My Heart
.
Stamp: Inspiration Flourishes; Happy Hexagons
Ink: Glacier; Sweet Leaf; Lagoon; Pacifica; Black
Cardstock: White Daisy; Black; Lagoon
Embellishments: Black Epoxy Bubbles & Shimmer Trim