First, let me say "Happy Thanksgiving" to all of my U.S. friends. I hope you have a wonderful and blessing filled day!
I don't normally show more than 1 or 2 cards per day, but wanted to share what I created for a last minute class I'm holding this Sunday. I used our wonderful November Stamp of the Month, It's The Little Things, to create some unique Christmas cards.
This first one is my favourite! I used the leaves to create poinsettia looking flowers, to go along with my random stamped sheet.
The cardstock colours for this one are Lagoon and Juniper. I stamped the leaves with Flaxen and Ruby ink on White Daisy cardstock. The sentiment is stamped with Ruby ink and I added some Turquoise Shimmer Trim, along with Aqua Dots.
Next, are two more of the cards I made with my random stamped sheet, created with It's The Little Things. This card has Cranberry cardstock with Gold Shimmer Trim accent. I also stamped and cut out shapes that have some Stardust Glitz on the center, but you cannot really see it. I stamped the sentiment with Lagoon ink.
The next card has Ruby cardstock and Red Shimmer Trim. You can sort of see the Stardust Glitz on this one, because it makes the ink bleed slightly. I stamped the sentiment in Juniper ink. For the last card and this one, I stamped the leaves with Flaxen and used my stylus to add a vein to make the leaves look more realistic.
Finally, here is a larger piece showing what the random stamped sheet looks like. I used Cranberry ink (that was swiped on the stamp before stamping); Ruby; Juniper; Glacier; Flaxen and Lagoon ink. I do love how this turned out and are my slightly unconventional Christmas cards.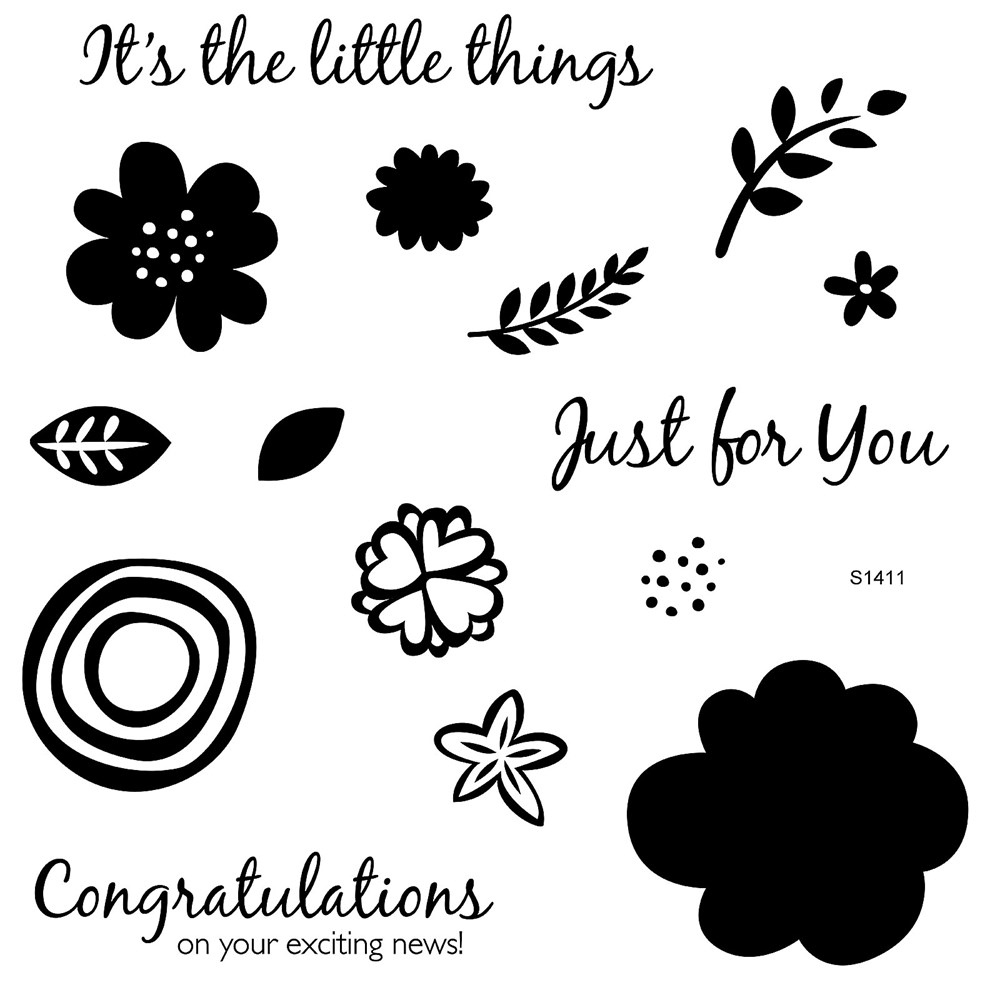 All supplies are
Close To My Heart
.
Stamp: It's The Little Things - November Stamp of the Month
Ink: Cranberry; ruby; Juniper; Glacier; Flaxen; Lagoon
Cardstock: Juniper; Lagoon; Ruby; Cranberry; White Daisy
Embellishments: Gold, Red & Turquoise Shimmer Trim; Stardust Glitz