When I was at Close To My Heart's annual convention in Disneyland, this past July....a big perk is all of the amazing product that is included. We received this stamp set, Make It Merry, and I sort of wondered if I would keep it or not. After deciding it was time to put some Christmas cards together, I realized this large sentiment piece would be a huge reason I would keep this set.
I decided it would make a great class to use one stamp set with our 2 Christmas patterned papers, Yuletide Carol and Snowhaven. For the top card with Snowhaven, I used Cranberry and Glacier ink, along with Black Shimmer Trim. I should note, I cut the shapes 1/4" larger than suggested, from Artfully Sent, for the top card.
Once I got going, I realized I didn't need Yuletide Carol paper to get my red card. I just used the backside of the Glacier patterned paper from the top card and VIOLA......red it is! I added Gold Shimmer Trim and Topiary cardstock to the Cranberry here. For the stamped piece I cut the white shape from Artiste, rather than Artbooking. It is almost the same shape, except for at the points where the dips are a bit deeper before coming up to the point. (I hope that made sense!)
Another thing I have been using on my cards, is my new favourite, Thin 3-D Foam Tape. I could be the spokesperson for a commercial that says, "I use that s@*t on EVERYTHING!" I cannot keep enough of it in my possession!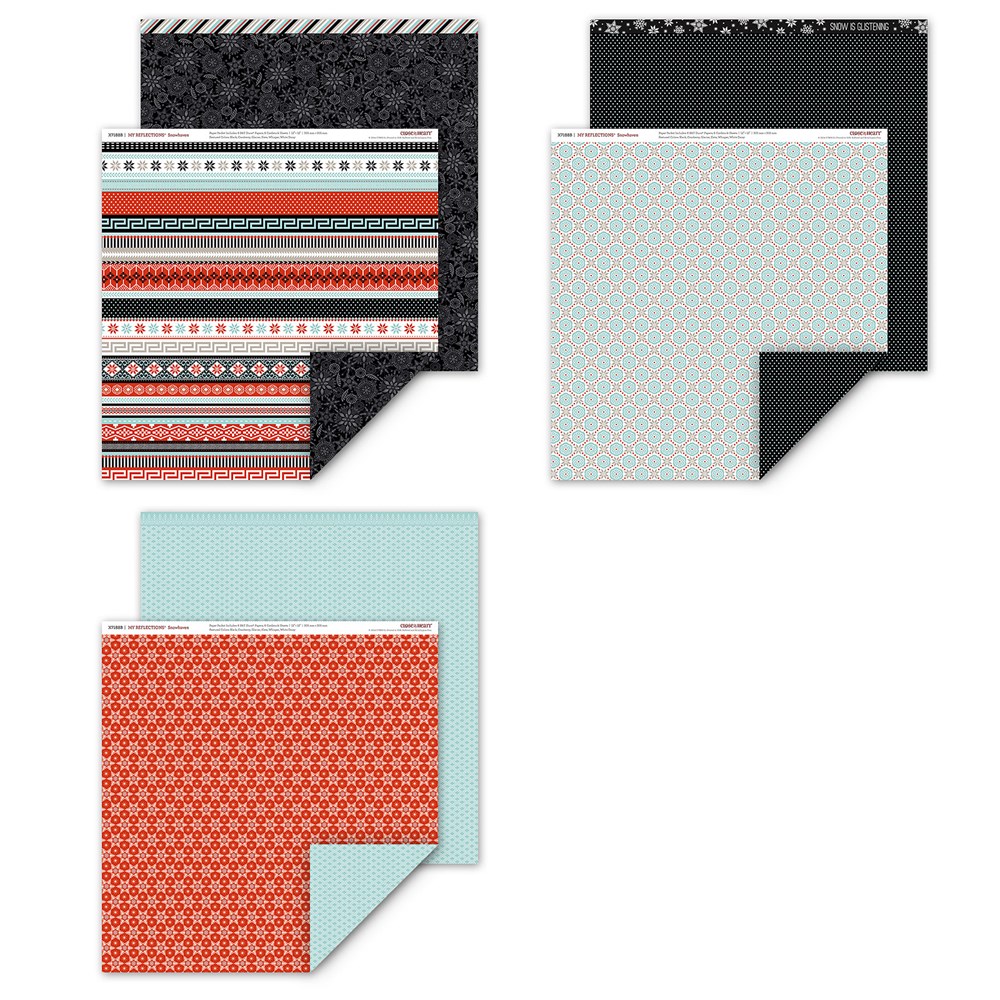 All supplies are
Close To My Heart.
Paper: Snowhaven
Stamp: Make It Merry
Cardstock: Glacier; Topiary; White Daisy; Cranberry
Ink: Cranberry; Topiary; Glacier
Embellishments: Black & Gold Shimmer Trim; Stardust Glitz; Thin 3-D Foam Tape
Tools: Scallop Punch; Artiste & Artbooking Cricut cartridge